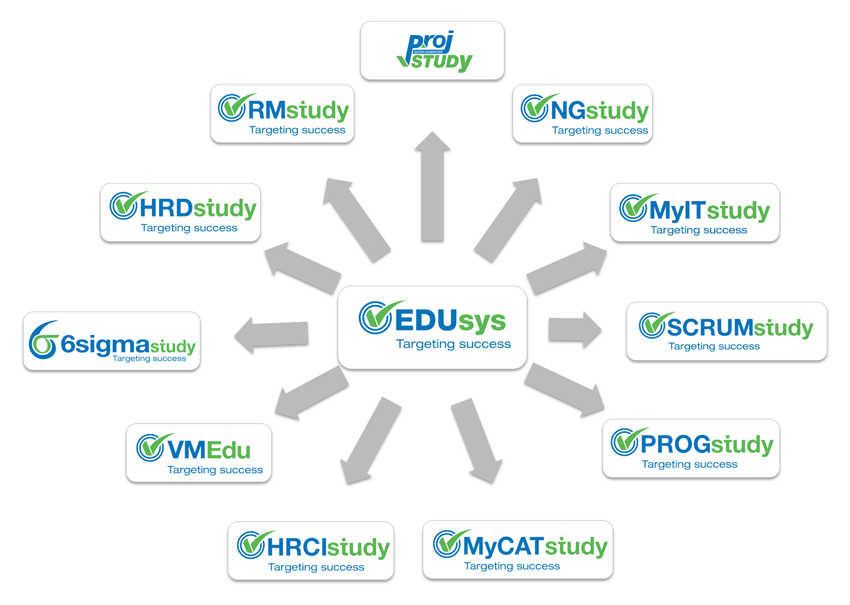 is a leading global EdTech player providing quality training and certifications for professionals using its robust technology platform and ecosystem of authorized training partners to offer multi-modal training through mobile, online, virtual, and classroom.

offers product suites across varied disciplines such as Project Management, Six Sigma, Scrum/Agile, Risk Management to name a few, and has facilitated the training of 700,000+ students across 7500+ corporations through its global network of 1500+ authorized training providers.

the global leader in adult training industry is a wholly owned subsidiary of Edusys Services Private Limited. VMEdu's Authorized Training Partner (V.A.T.P) network spans across 50+ countries and delivers training and certifications offered by Edusys Services Private Limited in English, Spanish, German, Italian and Portuguese.